As of now, the wikia.com wiki is abandoned in favor of wiki.seize.ch.
Edit: To any lost soul still roaming this land, wiki.seize.ch has been shut down permanently. Thanks for your continuing interest in Sora no Woto.
Wikia sucks
Edit
This shit (look right) is not acceptable.
The wikia layout is fucking horrible, it looks like Daimidaler's site, for fuck's sake.
The pictures take ages to load, the pages are so filled with scripts they make smooth browsing impossible and the ads (at least apparently, I block them) are everywhere. No seriously, try browsing without blocking them, it's impossible.
MediaWiki is bloated and yet it misses some useful functions, organizing content on a page is hard without filling it with inline css and html. DokuWiki with a few plugins works much better and
DokuWiki is much more portable and can easily be backed up with plugins. If the new wiki ever goes down we'll provide a download link for everything, and anybody can just download it and host it on his server.
Wikia is 2slow and I don't like how it looks.

===I'm a very big contributer to this page and I'm not even an admin... Senpai.... notice me...... Please......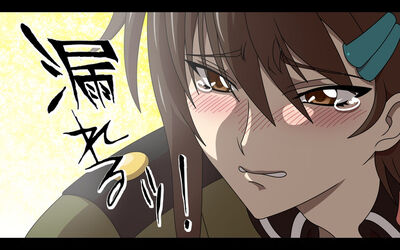 ===